Traumatic Brain Injuries or Closed-Head Injuries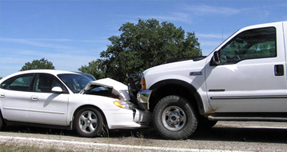 There need not be a penetration of the skull or loss of consciousness for a person to suffer a TBI. TBI can occur either when there has been a blow to the head or there have been very fast acceleration and deceleration forces to a person's head, sufficient to cause injury to the tissues of the brain and/or the tissues surrounding the brain. TBI can be a result of a car collision or a sudden fall to the ground. TBI can cause a host of physical, cognitive, emotional and behavioral effects, and outcome can range from complete recovery to permanent disability or death. Mr. Alexander has the knowledge and experience to assist victims of TBI to receive the specialized evaluation and care they need, in addition to be securing for them proper recovery for their injuries.
Traumatic Spinal Cord Injuries
Severe injuries to a person's spinal cord can cause either partial or entire loss of feeling and function in the lower portion of the body (paraplegia) or in the entire body, affecting all four limbs (quadraplegia). John Alexander has extensive experience in representing persons who have suffered these tragic conditions as a result of the negligence of others. He knows their special needs and knows the grave losses these injuries cause to his clients.
Neck and Back Injuries
Neck and back injuries are the most common injuries sustained in automobile collisions. These injuries can range from the minor and transitory to the very serious and long lasting. Mr. Alexander has extensive knowledge regarding all of the injuries his clients sustain to their entire spines. He knows how to speak to physicians about these injuries, he knows how to effectively explain these injuries to insurance companies and to the jurors who may ultimately decide what his clients may receive as compensation. Mr. Alexander has extensive knowledge of the care spinal injury patients receive and understands and respects the full range of health care practitioners who assist his clients to recovery. Mr. Alexander's wide range of knowledge regarding musculoskeletal injuries not only makes for full and fair monetary recoveries for his clients, but in many ways helps his clients to receive the best care and make the best recoveries from their injuries.
Car Collisions
Unless our professions or hobbies expose us to greater than normal hazards, our greatest exposure to risk of injury is when we drive our cars. Injuries in car collisions can include neck and back injuries, internal injuries, brain injuries, broken bones and dislocated joints. The causes of these injuries from car collisions are varied in nature and it requires the knowledge of an experienced trial lawyer and personal injury attorney to determine and explain the mechanism of injuries to insurance companies and juries. Twenty-seven years as a personal injury attorney gives John Alexander knowledge and experience in the effective pursuit of claims due to car collisions.
Premises Liability Claims
The term "premises liability" refers to the responsibility a property owner or a tenant has for injuries sustained because of hazardous conditions on or of the premises. This liability can arise from negligence of a home owner or of a commercial business. Serious injuries can occur when property owners do not do the common sense things necessary to protect their guests and customers from unreasonable risk. Mr. Alexander is very knowledgeable in the law of premises liability and skilled in making good recoveries for his clients.
"John Alexander negotiated a settlement that will help me receive treatment for pain and limitations due to injuries incurred by an auto accident. I appreciate his caring manner throughout the process."
— Lynette, a former client